Is your UTV just begging to have some premium accessories added to it? With the vast catalog of UTV accessories available in the aftermarket, it can be difficult to narrow things down to the ones that you absolutely must have. So, if you're having trouble figuring out where to start, this is the list for you.
This list is a collection of the true must-have UTV accessories and parts that will work to enhance your UTV experience. By the time you have the chance to consider this list, you'll be well on your way to brainstorming ideas to soup up your UTV. Ultimately, your UTV will be ready to tackle just about any terrain.
1. LED Light Bar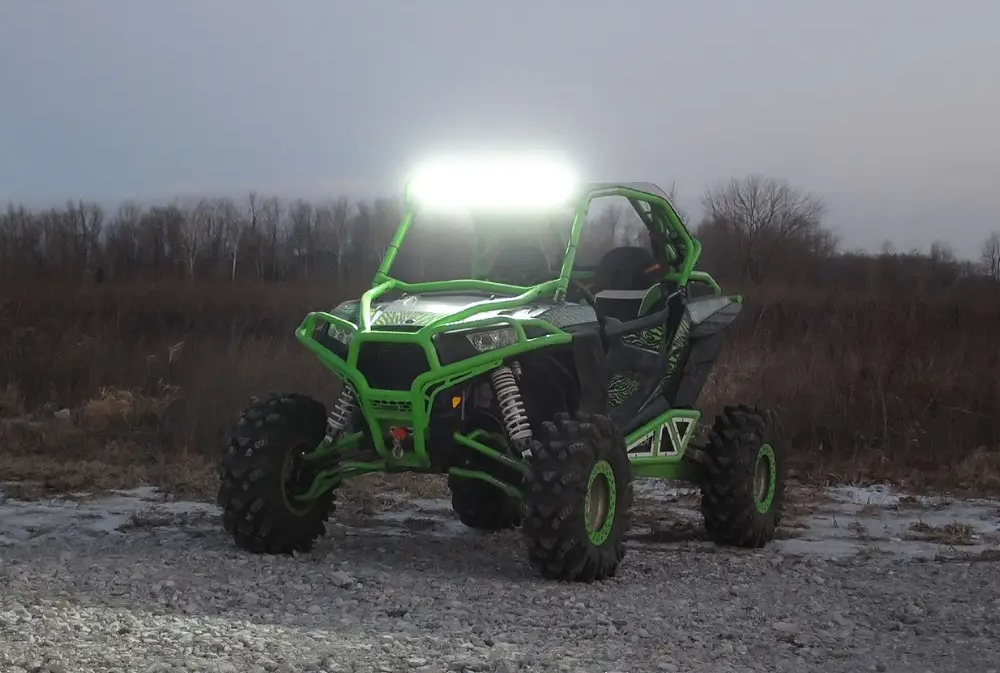 Are you having trouble seeing what's in front of you at night? Well, the solution is to add a bright LED light bar to your UTV. A good light bar will illuminate the trails as far as you can see. Plus, most light bars act as floodlights to give you a clear picture of what's in front of you at all times.
Essentially, an LED light bar is the most important UTV accessory for riding in dark areas at night. On top of the aforementioned benefits, lights bars are built tough with waterproof glue and casings that make them ready to hold up in any terrain.
When choosing a light bar, always check the dimensions and whether the bar is straight or curved to ensure it's compatible with your UTV. All in all, a light bar will make life easier, and it could even help you get out of a jam.
2. Overhead Stereo
No journey is complete without your favorite tunes, and a simple wireless speaker isn't enough to make your UTV bump. In order to do that, you'll want to install an overhead stereo system. Most top UTV brands manufacture stereo systems that are made to fit your UTV, including Polaris.
You'll find that these systems are water-resistant and include all the mounting hardware you need to get up and running. Additionally, most systems include four speakers to ensure that the sound fills your UTV. Plus, there's the option to choose a system with a subwoofer to really make your UTV bump.
Lastly, most of the current systems have Bluetooth which allows you to play music directly from your phone through the speakers. If you have a streaming service, you'll be able to cruise while listening to your favorite tunes without wires.
3. Cargo Trailer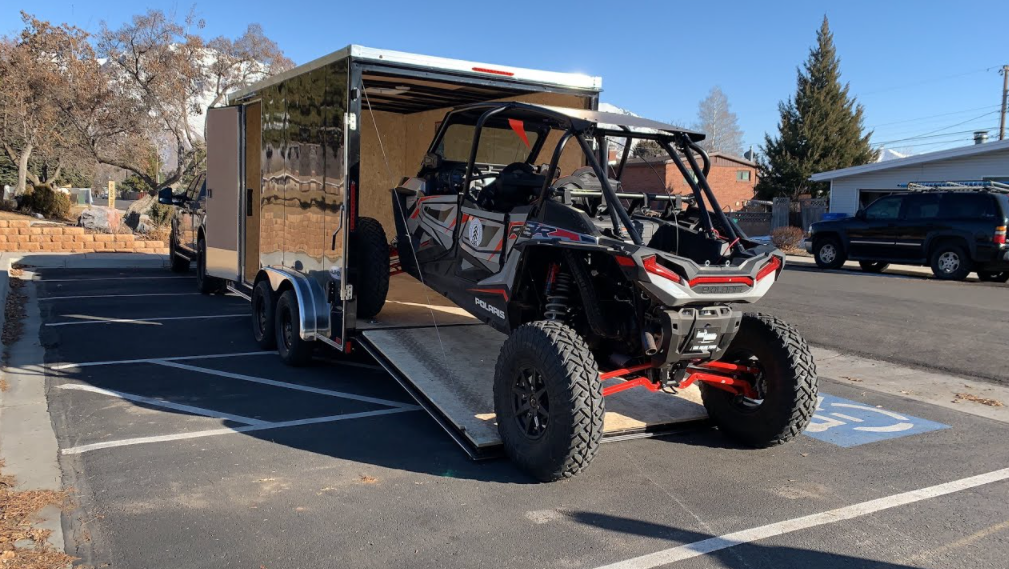 For those times when you need to haul anything around your yard, a cargo trailer is a must-have.  For example, if you're cutting and stacking firewood, a cargo trailer will undoubtedly come in handy. They're available in all shapes and sizes with quick-release latches for easy hookups and dumping when needed.
When choosing a cargo trailer for a UTV, take a second to brainstorm how you'll use it. This will give you a clear idea of what capacity you'll need and the type of trailer you prefer. For example, there are enclosed trailers and open-frame trailers.
Plus, you'll want to make sure that the tires on the trailer are heavy-duty enough to glide over the terrain you plan to tackle. Overall, adding a cargo trailer to your UTV will help you get more work done in less time and complete jobs you might not have thought of before owning one.
4. Winch
Just like truck and Jeep overs, UTV owners must consider adding a winch to their rides. If you plan to take your UTV off-road anywhere where you could possibly get stuck, then a winch is a necessity. Additionally, winches are commonly used by UTV owners to plow snow or move large objects around the yard.
When selecting a UTV winch, the first step is to calculate the gross weight of your UTV along with its accessories. Then, take that number and multiply it by 1.5 to get your minimum winch capacity. In most cases, a 4,000 LB winch is enough, and by adding a snatch block, you'll be able to get even more out of your winch.
Two preferred winch brands for UTVs recommended at Winch-O-Matic are Superwinch and Warn, with Superwinch giving you the most bang for your buck.
5. Roof Rack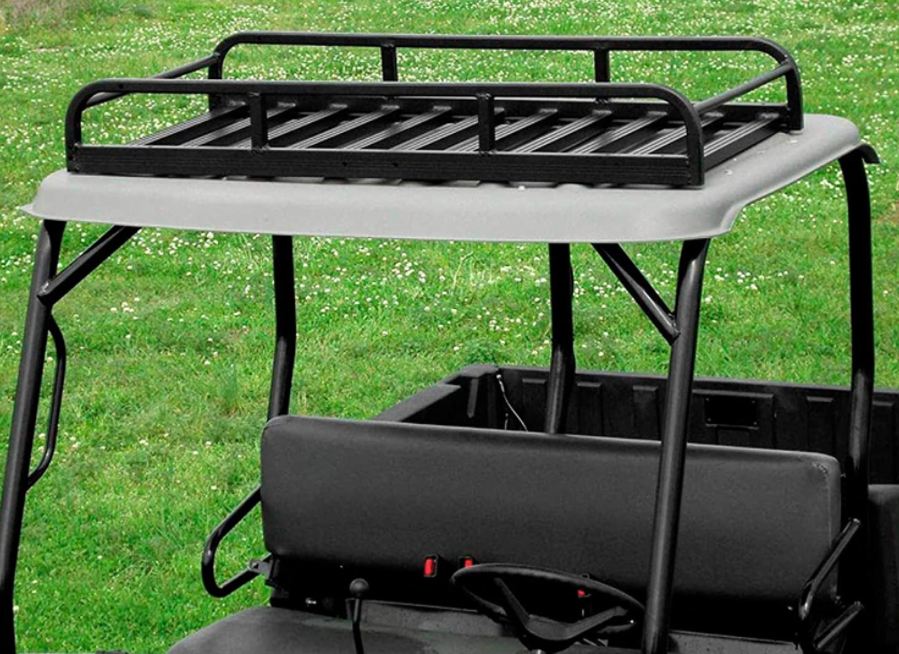 Finally, a roof rack and/or cargo basket is another essential UTV accessory. Most UTV roof racks are made of weather-resistant solid steel tubing. A sturdy one should give you a load capacity of at least 100 LBs.
Additionally, the kit should include all the necessary hardware to install the rack on your UTV crossbars, including U-bolts. After installing your rack, there are also options to add items such as cargo bags to protect your load in transit.
Conclusion
The UTV accessories mentioned above will help you to enhance your overall UTV experience. With these items, you'll be sure that you won't get stuck and be able to navigate at night. Additionally, you'll be able to push your UTV to the limit for getting work done around your home. In short, there's really not much a UTV can't do once the appropriate gear has been installed.