If you are chosen to camp during the summer, you will have to stay cool and comfortable. You will have to find the right place for the tent to have an enjoyable experience. It is very important to know which things to carry and how to make the most of all the resources at your disposal.
While experts know how to navigate the high temperatures, beginners should be ready to learn as much as possible. It is essential to be familiar with common issues like sunburn and heat while knowing how to combat them.
Whether you are going to a popular destination or a new place you just found out, there needs to be adequate planning in advance. In this article, we will be sharing some common summer camping trips for beginners to beat the heat.
1. Have the Right Gear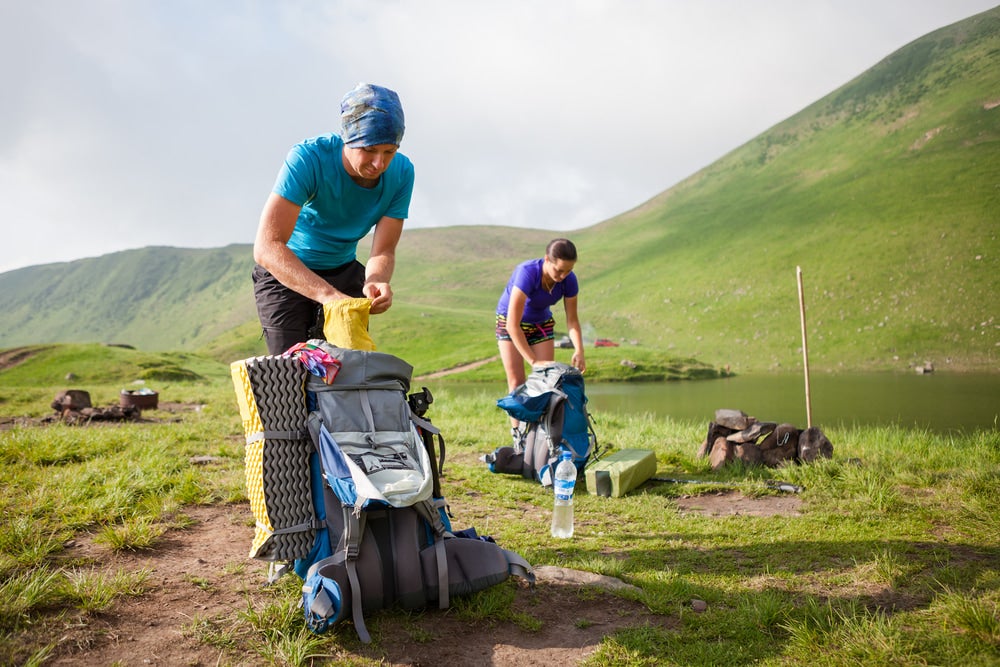 We hope that each beginner knows how to keep their gear organized. There are many different contraptions that must be used for both long and short trips. Collapsible crates and other storage supplies are good for keeping perishable items safe. The right gear also means labeling everything to avoid confusion later.
For longer trips, it is better to bring perishable food for the initial days and non perishable items for the later days. Both should be labeled correctly so that the bag is only opened when needed.
Apart from having the right storage containers, one also needs to be ready with other gear like food jars, cooking sets, flashlights, blankets, hammocks, and medical kits. Make sure you get the right Summer Camping Gear for the trip. All the products should be of good quality because you cannot afford for them to break down while you are away from possible repairs or replacements.
2. Carry Tarps
Tarps are the perfect multitaskers irrespective of the season which you should not neglect to bring with you. If you are camping alone, a single tarp would work. Camping out of the truck can be made very easy with tarps that protect the body from external elements. They are mostly considered right for the rainy season but using them in the summer can be a good idea.
If you are traveling with family, make sure to carry multiple tarps to be used as sun protection. They can be put over the tents to give a shade to the tent fabric so that it does not absorb heat and prevents the body from dehydration. Covering your food supplies or the vehicle with darks is a great way to combat overheating.
3. Pick the Right Clothes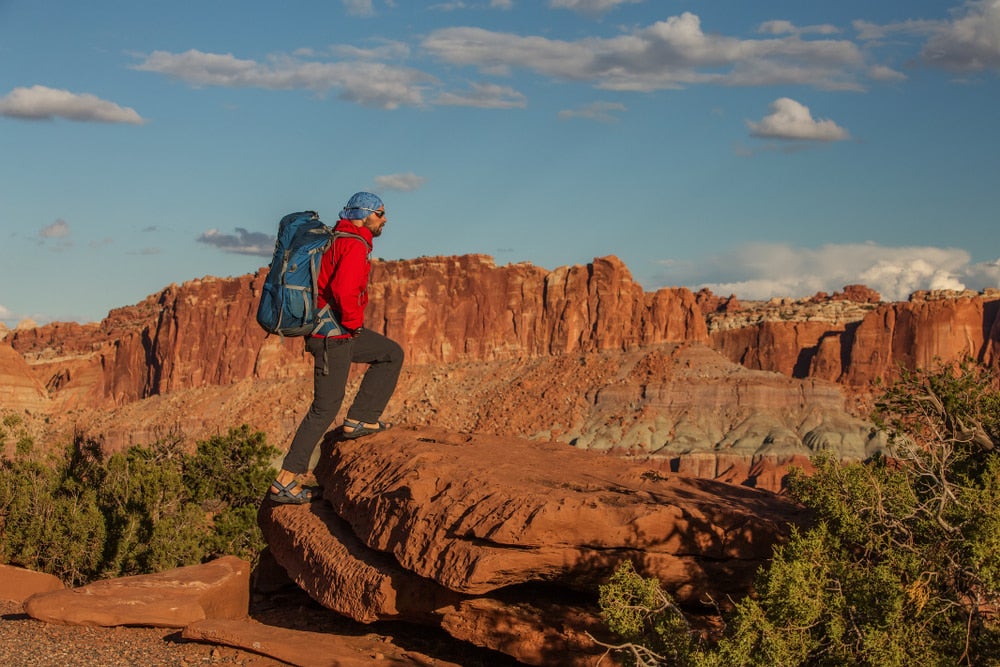 We do not need to outline the importance of the right clothes while stepping out in the summer heat. Cotton is the most preferred fabric and light colors are always favorable in comparison to the darker shades. Since you are going camping, it might be tempting to wear clothes that expose your skin. However, it is important to not be misled by the bright sun and the slide breeze.
Make sure to layer the clothes because it is a more adaptable approach to different situations, especially if the temperature changes quickly. It is also more comfortable on a camping trip when you have to keep everything organized and cannot afford to watch everything everyday. If only one layer gets dirty, wash it rather than getting rid of the entire outfit.
4. Carry a Satellite GPS Messenger
Ask any expert camper and they will tell you to not take anything lightly. No one knows how far they can stray from the camping site while in the woods looking for water. Unknown places are unpredictable and can often miscellate a person which can lead to them being lost. A simple way to prevent it is by bringing a satellite GPS messenger.
Any expert camper will tell you to always keep one of them on your person at all times. If you are traveling with your family, make sure that each person has one. Try not to take chances with personal safety and use it to prevent any accidents.
A satellite GPS messenger can send the GPS coordinates of the person right to the rescuers and emergency responders. It is great in emergency situations when the person realizes that they cannot find their way back to the camping site.
5. Choose Shade Always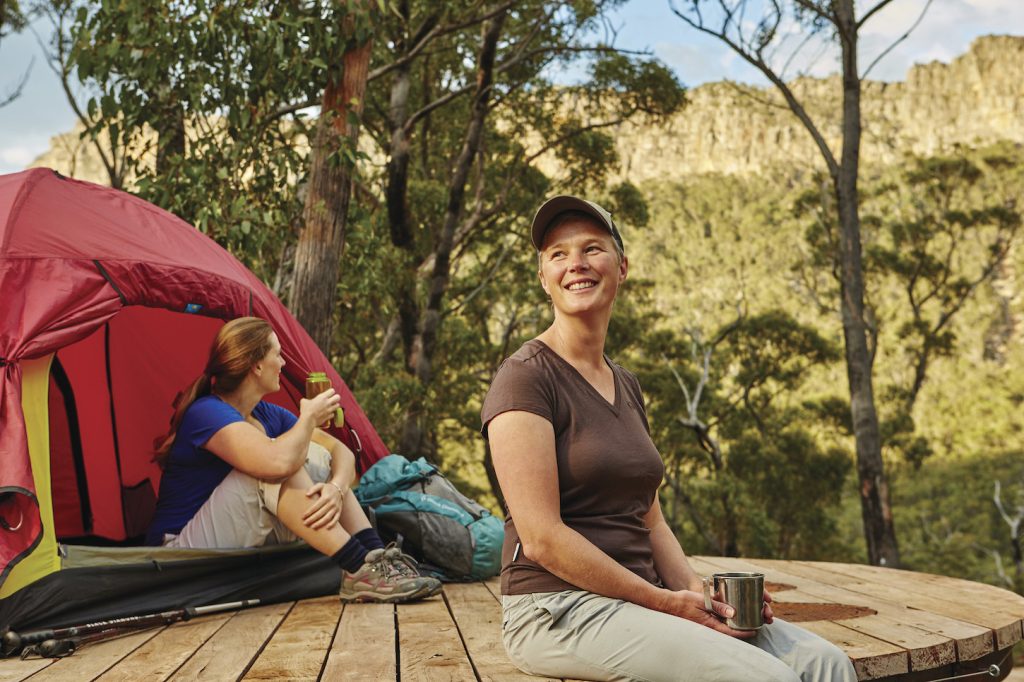 The importance of shade in summers cannot be emphasized enough, especially if you are camping. One can choose a popular camping site but it will not be beneficial if they do not have space to put their tent in a shady place.
If one reaches the site in the evening, they might think that the weather is nice and may not think that shade is a deciding factor for location. It will be a very pleasurable experience during the evening and the night, especially with the stargazing. Until they wake up in the blazing summer heat with the sun right in their face.
No one wants the sheer torture of the sun in the summer especially on a vacation trip. It is therefore essential for your health and relaxation to pick the right spot from the get go. If one has to mount tents, prefer it to be near trees with dense shade. On the other hand, if one is camping out of their RV, the parking spot with the most shade will always be preferable than keeping the vehicle right in the sunshine.
The Takeaway
Do not hesitate to look up the details of the location and become more familiar with it. Plan ahead and consider the safety precautions so that the gear has everything you need. If traveling with family, instruct everyone on certain safety protocols and how to take care of themselves while venturing alone in the woods. Always use shade to prevent sunstrokes, sunburn, dehydration, or overheating. Also, ensure that there is a nearby potable water source. Be ready with enough food supplies to last for as many days as you are staying.