The Panama Hat is a hat worldwide known for its great appearance, soft to the touch, in natural straw beige, with a classic design that denotes elegance and impressive durability that allows you to wear them for a long time. It is a versatile accessory that you can recreate infinite combinations, as it is perfect for the beach and for an elegant event. It's up to you!
This hat should be a must in any closet of any man or woman. Because its timelessness makes it the ideal companion throughout the year. It is true that the Panama Hat is associated with a summer vacation, but it is not. The Panama Hat can be used in all seasons combining it with your ideal outfit. And now that we have the fall season, you should know that it is also a beautiful season to wear your hat. Attentive to show you the wardrobe combinations that you can recreate to use your hat, if you like them I invite you to dare to use an accessory like this:
Styles from the late 90s and 2000s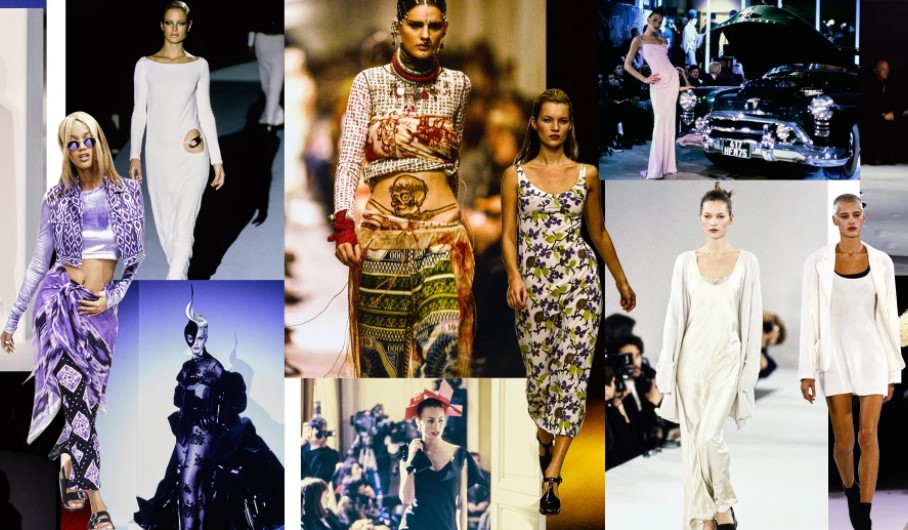 Currently we see wardrobes that are very similar to those that were all the rage between the 90s and 2000s. Remember the large, colored jackets that are usually used in the office, combine them with a small top fitted to the body and tight jeans at the waist with your matching footwear. This combination can vary both in the choice of pants to one of fabric or use a jacket with a very classic checkered or striped pattern of this type of garment. There are simple blouses that you can use as basic and combine them with these outfits from more than 20 years ago.
I remind you that the timelessness of the hat can help you combine it with objects that were in fashion many years ago. So play in your room and recreate these unique combinations.
Pastel flower print pants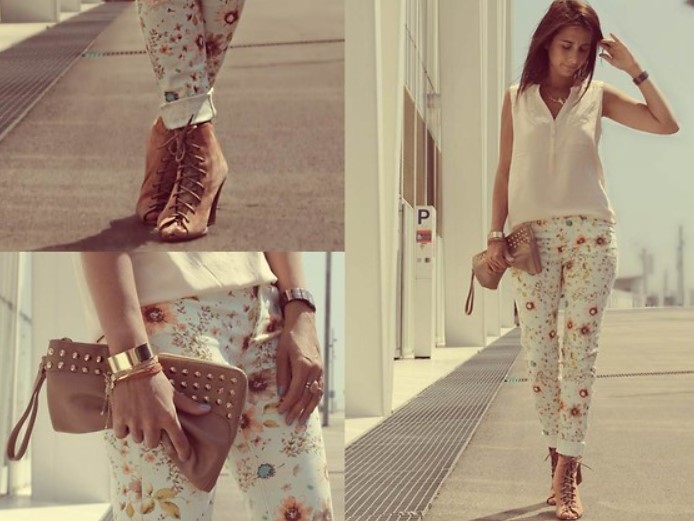 Pastel colors are in fashion, and you can use them at any time of the year, colors like lilac, light green, light yellow, salmon or light blue. There are many garments on the market such as tops of different textures, button-down blouses, wide pants, shorts among other garments that go very well with the straw hat. This type of pastel color combination is perfect for a day on the street with friends, or to visit the beach. Put together your pastel combination and don't forget to wear your toquilla straw hat to create a super trendy look.
Blouses with wide sleeves or bloomers
Blouses with very large and pompous sleeves are a trend. Now you can combine them with long or short skirts, wear tight or wide pants, with high shoes or sandals. Everything is valid as long as you feel comfortable and create different styles with the same garment. Accompany your elegant and relaxed styles with a beautiful toquilla straw hat. Did you know? You can take it with you on a trip and look wonderful in heavenly destinations, a hat and a blouse with wide shoulders will always look great and very elegant. Sometimes the little wardrobe details give us that air of glamor that we need.
Loose dresses that allow you to be free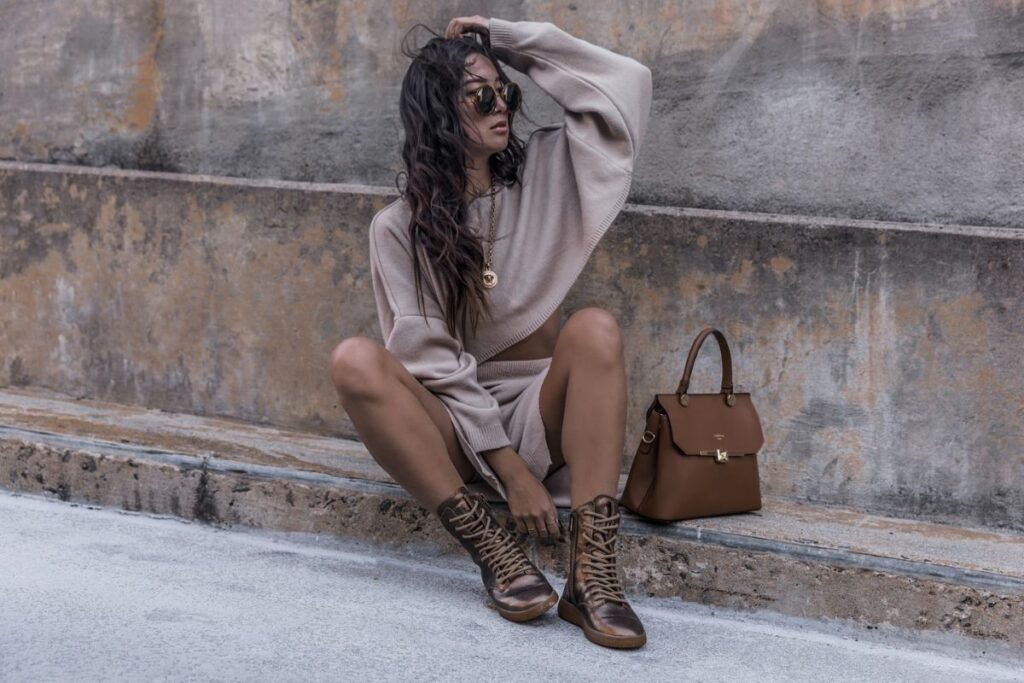 We believe that loose dresses are only for summer holidays, but not in autumn, you can take your dresses and match them with your boots and your favorite coat. For women, a dress is very comfortable, it allows you to move freely and walk super loose. If you want a look with a straw hat and a loose dress without looking like it is summer, take note, use soft and sober colors, a white, olive green, opaque lilac and you can use the occasional pattern like balls or symmetrical flowers.
Sweaters and jackets that never go out of style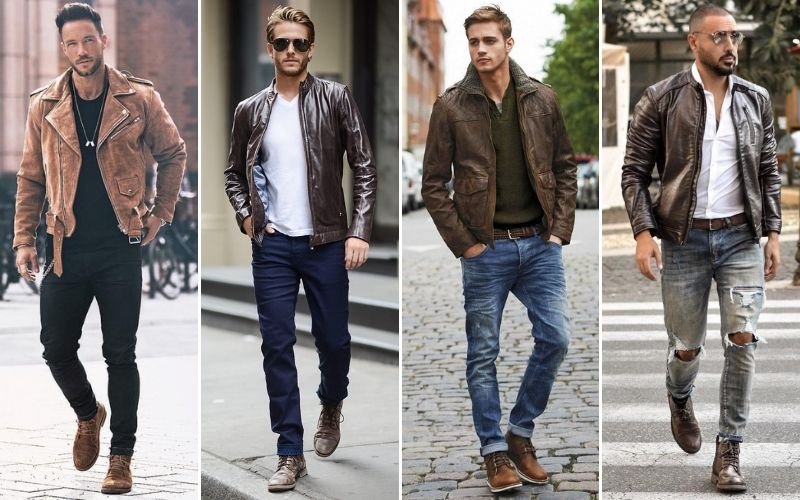 It is true that in autumn the wind blows and it is almost mandatory to wear warm clothes accompanying your outfit. The knitted wool sweaters are beautiful, the camel and white ones are very versatile with the straw hat. And if you want to risk one of the horizontal stripes, it is beautiful. And the jackets, they are so elegant and give you that touch of glamor to go out on the street, baseball jackets are in trend, as well as the leather jacket is one of the favorites, and do not forget to have an American jacket checkered that is the classic timeless jacket.
Trendy color garments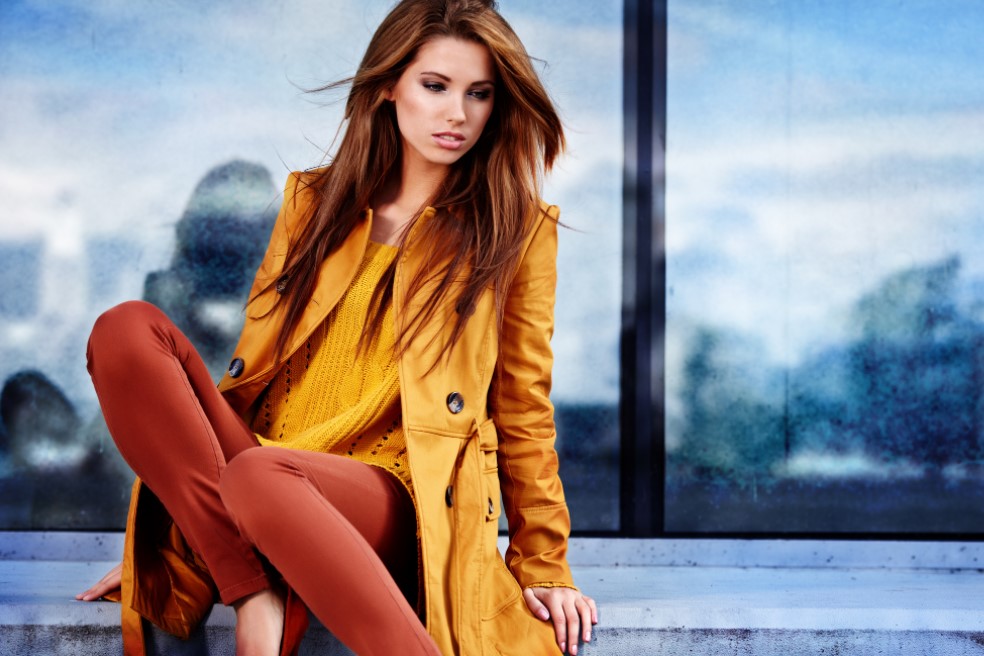 The colors for this fall 2023 are camel, a timeless tone that combines very well in all the places where you present yourself, you can see this tone in coats, pants, skirts, jackets, it is a tone very similar to caramel, very fashionable with this season. The yellow with its light can give you that shine that you love, obviously I am not talking about a garish yellow, but that tone of low and very delicate yellow that allows you to wear it without being too strong a light, a sweater with white stripes and this yellow Sure, it would look great on you. We also have shades such as olive green, it is a very fashionable, neutral and sophisticated tone, it is perfect to use in dresses or pants, combinable with colors such as white or black.
The metallic color, believe it or not, this tone is no longer only for use at night, we can use them, during the day in coats for the cold autumn and blouses with small tones, combine it with black, and use it in your look on the street, you create a synchrony with the city and your style.
I hope that these tips are useful to you, and that you decide to buy a beautiful straw hat to create your most crazy combinations, sometimes it is not buying new clothes, it is also about using the elements that we have at home and achieving the most original outfits, which Maybe if you already dust off that coat that you haven't worn for two years, it is very likely that it is in trend, find out! For more information on panama hats