Video editing is the process of manipulating and modifying audio, visual, and audiovisual media files. It is widely used in video production and filmmaking with live streaming, broadcasting, web television, training films, political campaign films, and commercials.
Video editing features include the ability to work with a combination of both still images and moving images, as well as the ability to edit or add to existing audio.
The importance of video editing cannot be emphasized enough. Whether you're creating training videos, sales videos, or just sharing the latest news on your website, the importance of excellent video editing can significantly impact your content's effectiveness.
It helps in making videos more professional and captivating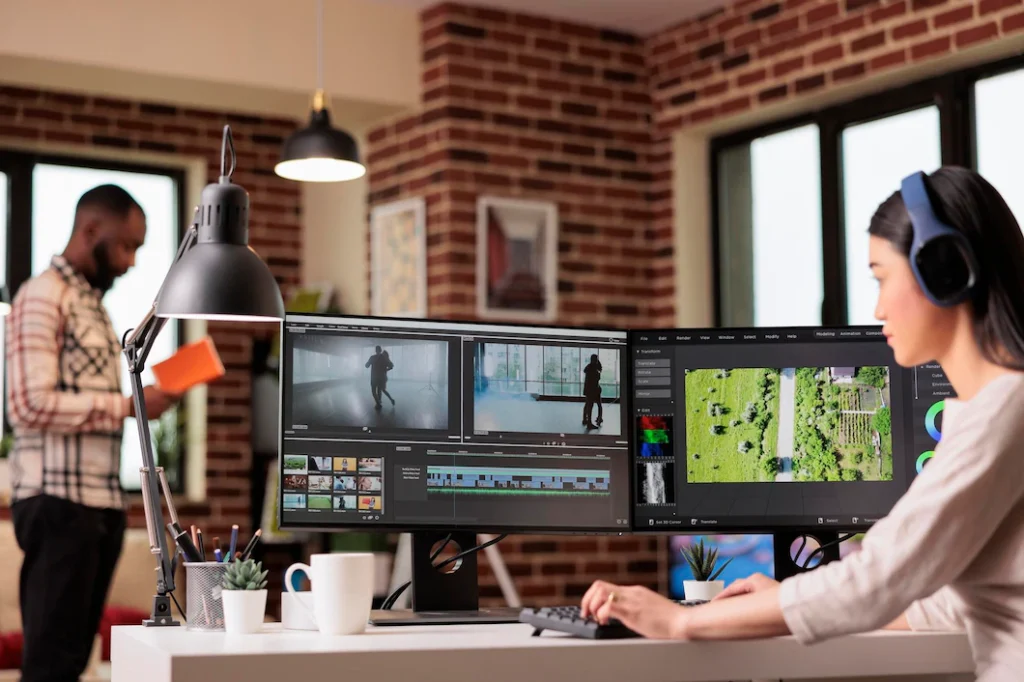 Video editing enhances the overall quality of video production and improves the audience experience. The ability to edit videos allows you to create engaging content that will keep viewers engaged throughout the entire video.
It can be done with various online software, so anyone can install them on their devices and start creating videos using these tools. Video editing can help you showcase your business or products more effectively. It allows you to show off your skills and creativity while ensuring that the content doesn't get lost. If done correctly, video editing can make any boring video interesting enough for anyone to watch without getting bored.
It helps to improve the quality of the video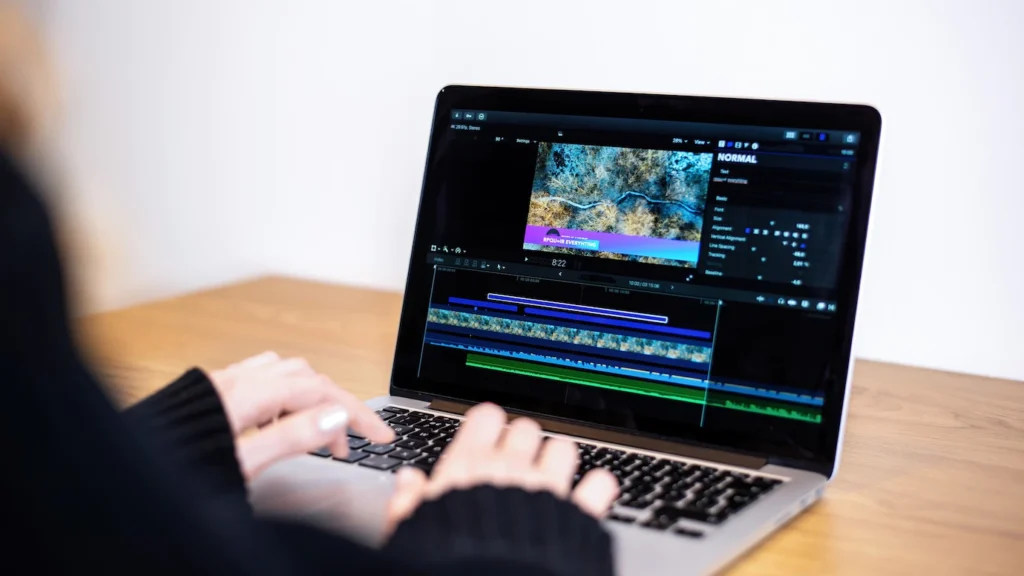 Video editing helps to improve the quality of the video by fixing mistakes and removing unwanted items from the recording. For example, you can use an effect such as "black and white" or "grunge" to make your video look like something from an old movie.
It helps in improving the quality of sound and pictures as well. With the help of video editing, you can add effects like slow and fast motion effects. Video editing also helps add titles and subtitles in any language, which is very useful for those videos that are meant for international viewers.
It is the way to maximize the potential of the footage by adding suitable effects, transitions, etc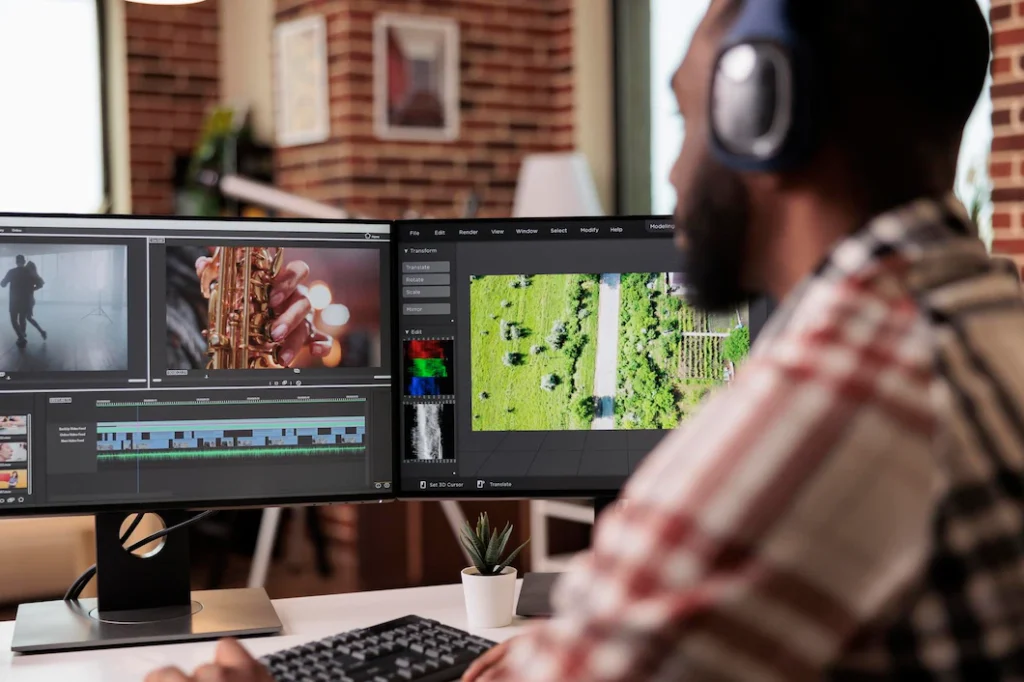 Video editing is an essential step in creating a video and making it more attractive. Various tools and techniques are used in video editing, including adding titles, adjusting color, cropping and cutting clips, adding background music, and much more.
Video editing software has enabled anyone to get creative and make their movies at home or office. Professionals also use these tools for commercial projects like movies, advertisements, etc.
The most important aspect of video editing is that it allows you to customize your videos according to your needs. With the help of these tools, you can make your videos stand out from others by adding text or graphics in different styles and colors, as well as changing audio tracks according to your preference. Video editing software also offers many other features, like adding transitions between scenes, which makes it look very professional compared to other amateur videos made by people without experience in this field.
It allows the video editor to manage the sequence and duration of all video shots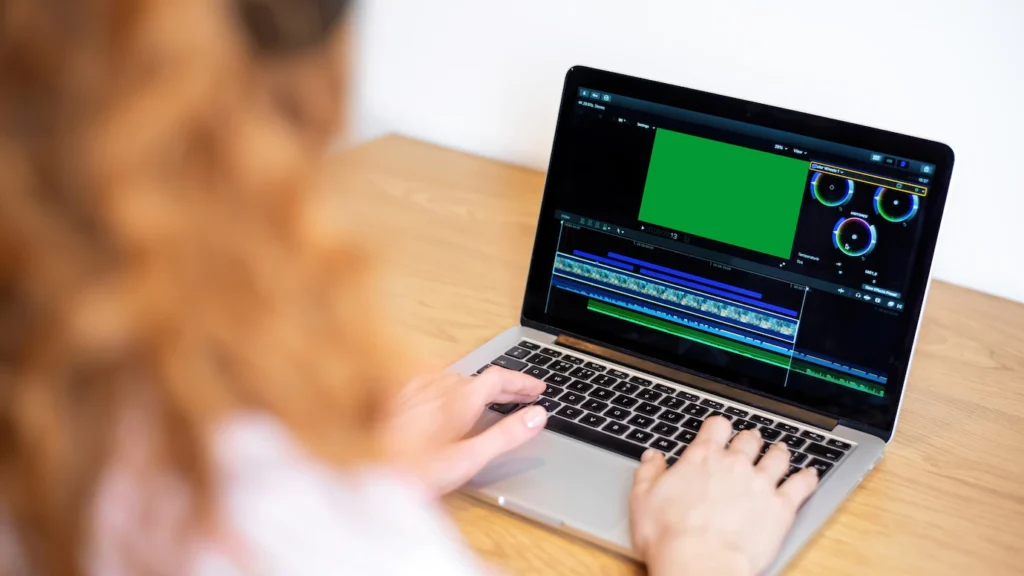 Video Editing is an integral part of the post-production process of filmmaking and television production. Video editing is also part of filmmaking and video production, in which raw footage is edited together to create a finished product. Video editing is also used to describe the process of creating motion pictures using computer software, such as Final Cut Pro or Adobe Premiere Pro.
Video editing can be described as an art form that combines creative abilities with technical skills. A good editor can take video clips from different sources and put them together in any order they desire while making them make sense. Sometimes editors will use parts from various videos to create one long timeline. They will combine several videos into one long one by cutting unnecessary scenes or adding clips for effect.
The ultimate goal for any editor is to make their work look natural and fluid so that viewers don't notice any cuts between scenes or shots. This means that no matter how many cuts in a movie, it should appear seamless when watched on screen (at least from an editing perspective).
In today's world of online videos and social media, video editing is not a gimmick but a need for good business marketing strategies. Video editing helps make your videos more appealing & beneficiary to the viewers. It has become an integral part of business marketing strategies across the globe.