Wedding transportation is one of the most important aspects of a wedding, and it can be quite challenging to find the right mode of transportation for your big day.
With so many options available, it can be difficult to determine what's best for you and your wedding party. In this guide, we'll share with you some tips for booking wedding transportation, so you can make the best decision for your special day.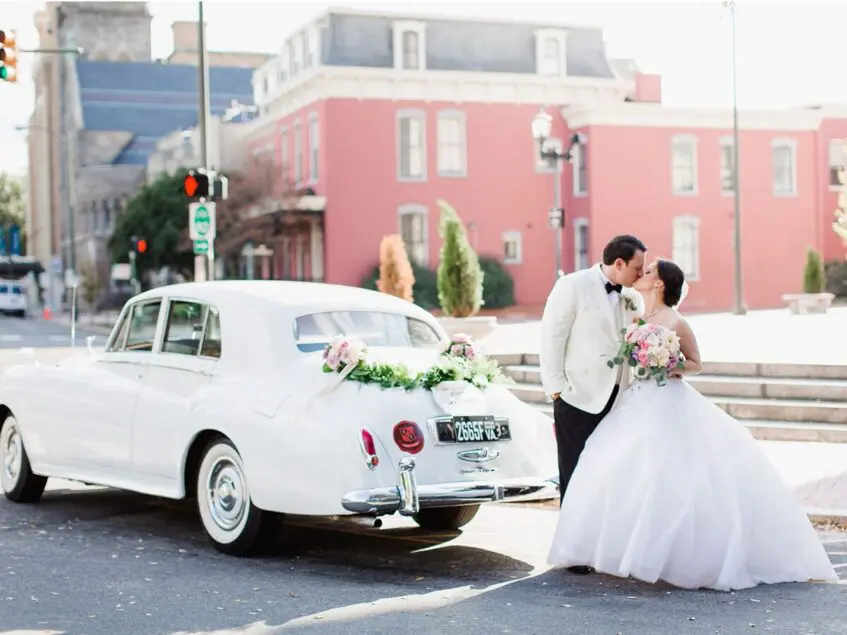 Determine your needs: Before you start looking for wedding transportation, it is important to determine your needs. How many people will be at your wedding party? What is your budget for transportation? Do you need a specific type of vehicle, such as a classic car or a limousine? Knowing your needs will help you narrow down your options and find the perfect transportation for your wedding.
Book early: Wedding transportation is in high demand, especially during peak wedding season. It is important to book your transportation as soon as possible to ensure that you get the vehicle and driver that you want. This will also give you peace of mind and allow you to focus on other aspects of your wedding planning.
Research your options: There are many different types of wedding transportation available, including limousines, classic cars, buses, and more. Research your options and compare prices, services, and reviews to find the best transportation for your wedding. Don't forget to consider the age and condition of the vehicles, as well as the reliability and professionalism of the drivers.
Plan your routes: Before you finalize it, make sure to plan your routes and communicate them to the driver. This will help ensure that you arrive at your wedding and reception venues on time, and with enough time to spare.
Get it in writing: Once you have found the perfect wedding transportation, make sure to get all details in writing. This includes the type of vehicle, the price, and the pickup and drop-off locations and times. This will help protect you in the event that the transportation company makes any changes or mistakes.
Traveling In Style For Your Big Day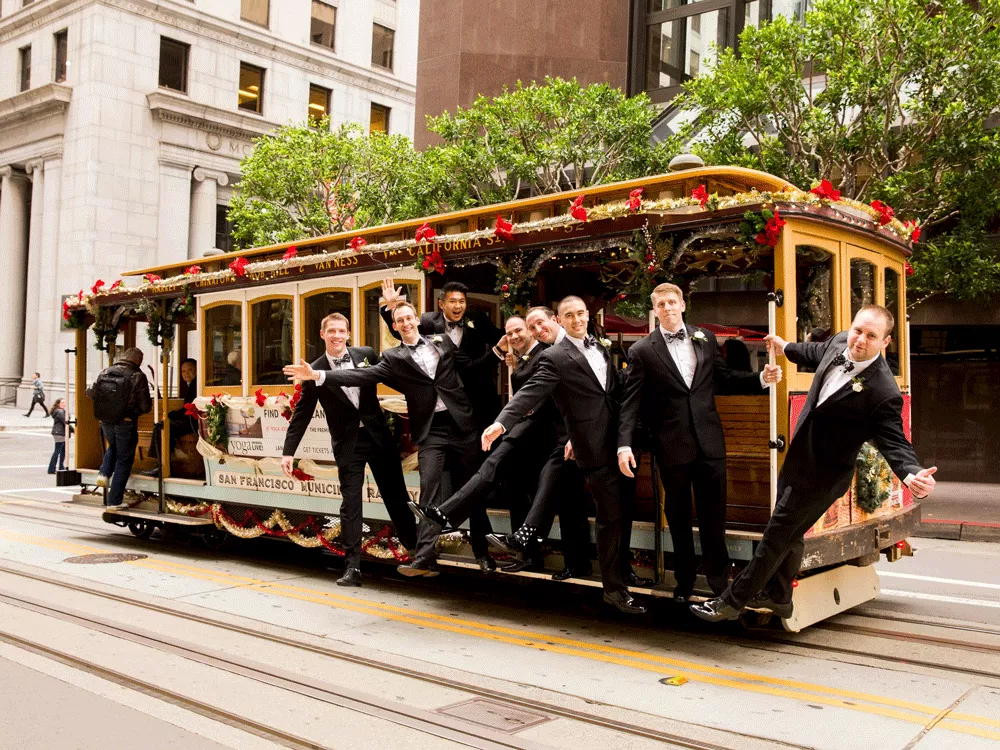 Planning a wedding can be overwhelming, but it doesn't have to be. By taking the time to research transportation options in your area and thinking about the needs of your guests, you can ensure that your big day is smoothly run.
When it comes to picking the right company, think about the number of people you will be transporting and their specific needs for the day. This will help you to choose a vendor with sufficient vehicles and drivers for the event.
You should also book well in advance, as availability tends to be limited and rates tend to change often. Make sure that you compare rates and services so that you are confident in your decision.
One important thing to remember when selecting a company is licensing and insurance. Make sure that all vehicles are licensed and insured before journeying off on your dream day.
If possible, take photos of the vehicles before making any commitments; this will help you if there are any problems on the day of your event. Finally, ask about additional features or services that may be available such as refreshments or entertainment. These extras can make your day run more smoothly – get it all in writing!
Taking Into Consideration Safety, Quality, And Reliability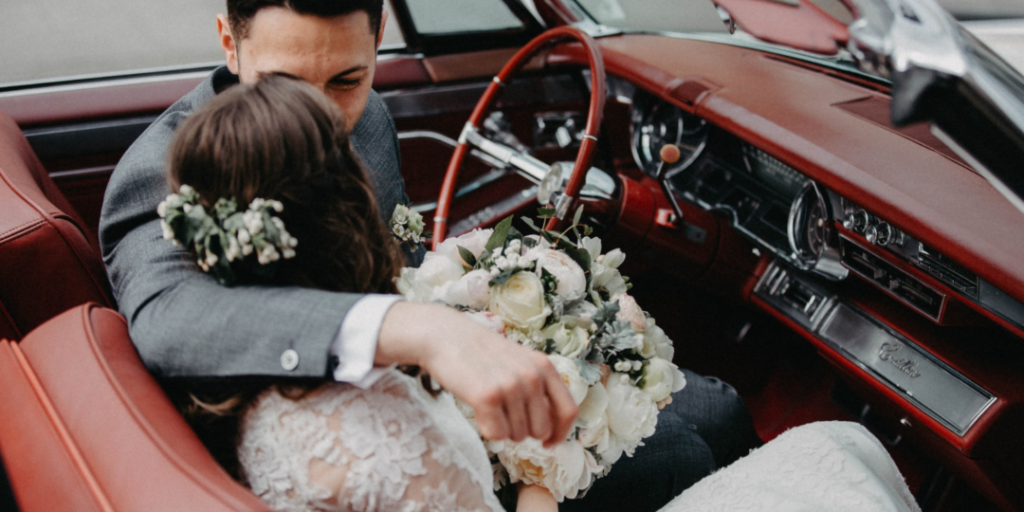 Choosing the right transportation company can be tricky. Not only do you have to research their types of vehicles and prices, but you also have to make sure that the vehicles are safe and meet quality standards.
To help with this process, we recommend getting price quotes from different transportation companies. This will allow you to compare apples-to-apples and find the best option for your needs. Additionally, ensure that the vehicle registration status is current and that all safety and quality standards are met. You don't want your wedding day casualties!
Once you've narrowed down your choices, it's time to choose a route and distance for your wedding transport. It's always helpful to have an idea of where you're going before getting started, especially if it's a long journey.
Finally, be sure to read reviews of transportation companies before booking anything in advance – this will help save time on your big day!
And if anything goes wrong on your wedding day (which hopefully won't happen!), know that you have a backup plan lined up! Wedding transportation should definitely not be taken lightly – book in advance and make sure everything is perfect beforehand!
Considerations For Choosing Wedding Transportation Before You Book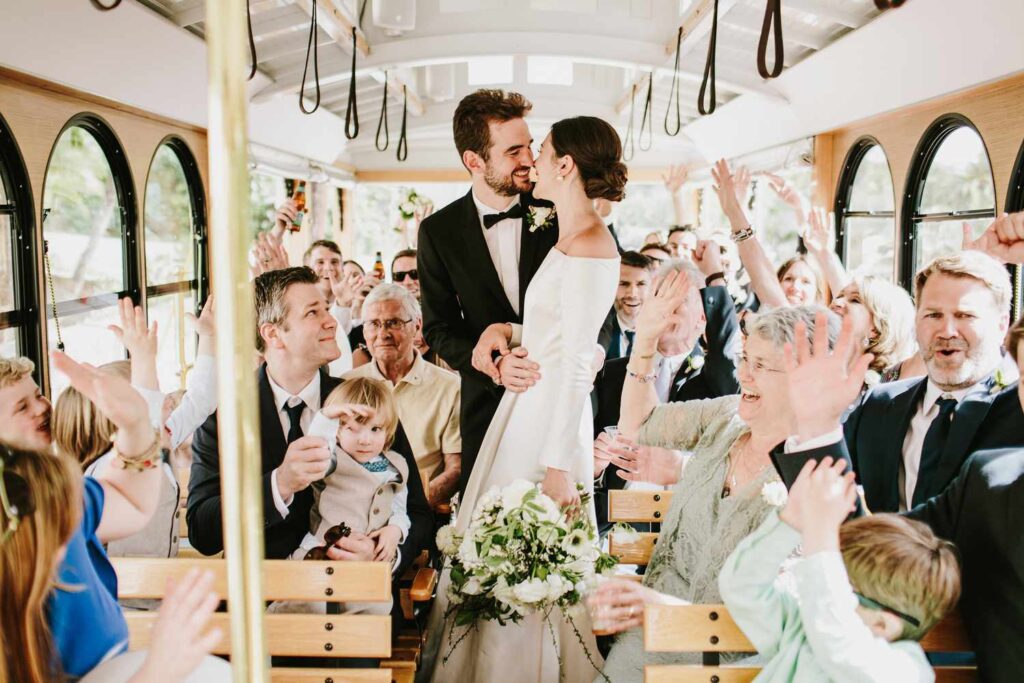 There are a variety of transportation options available, and each has its own benefits and drawbacks. Below, we will outline the different types of transportation and their pros and cons so that you can make an informed decision.
– Car: Pros include convenience for getting to your destination quickly, as well as the ability to bring along extra guests. Cons include limited flexibility in terms of where you can go (for example, you cannot take a car to a destination that is not close by), as well as the potential for traffic congestion.
– Taxi: Pros include being able to get anywhere in town quickly and easily, as well as being able to bring along extra guests. Cons include high costs (especially during peak hours), limited flexibility in terms of where you can go (for example, taxis are not allowed on some roads), and the potential for scams or bad drivers.
– Limo: Pros include luxury and convenience – you'll feel like royalty while traveling in one! They're also great for larger groups or couples who want privacy. Cons include higher costs than other forms of transportation (especially during peak hours), limited flexibility in terms of where you can go (limos are typically only allowed within certain designated areas), and the potential for bad weather conditions or accidents.
– Bus: Pros include being affordable compared to other forms of transportation, as well as being able to take multiple passengers with you without having them all crammed into one small space. Cons include limited flexibility in terms of when or where you can travel – typically buses only operate during specific hours on specific days.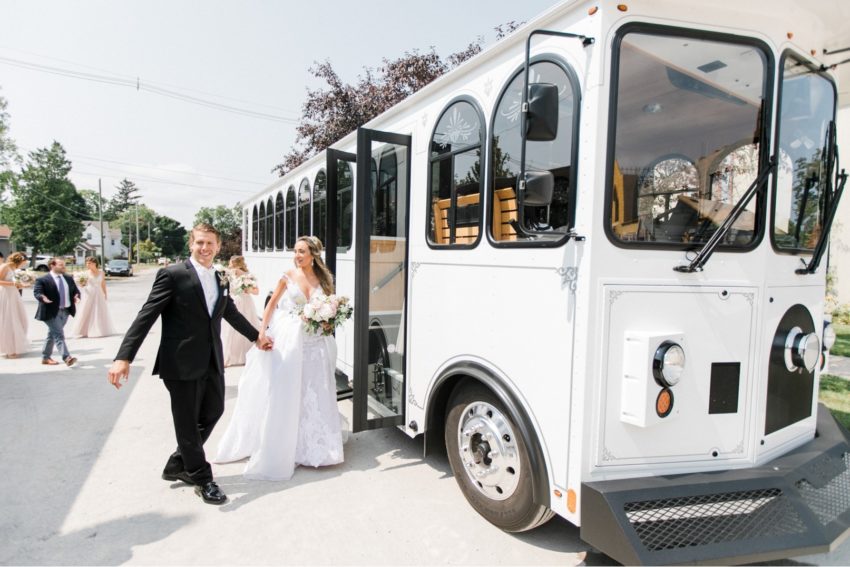 In Conclusion
When selecting your wedding transport, it is important to consider seating capacity, type of vehicle, safety ratings, price range, availability, and any special requirements. Additionally, make sure to book your transport in advance to ensure that everything goes as planned on the big day.
By taking into account these factors when booking your wedding transportation, you can ensure that you and all of your guests will have an enjoyable ride on the way to one of the most important days of your life! Take action now by researching different wedding transportation options to find what best suits you and your needs.