The United Kingdom has long been a hub for global business, attracting entrepreneurs, professionals, and investors worldwide. With the introduction of the Global Business Mobility visa, the UK has further enhanced its commitment to fostering international business relationships.
The global mobility UK visa offers a streamlined process for individuals seeking to engage in business activities and explore opportunities within the UK. In this article, we will guide you through the application process for a Global Business Mobility visa, providing you with essential information, requirements, and helpful tips to confidently navigate the procedure.
Eligibility Criteria
To be eligible for a Global Business Mobility visa in the UK, there are specific criteria that applicants must meet. While the requirements may vary depending on individual circumstances, there are some general prerequisites to consider.
Applicants must demonstrate their intention to engage in business activities in the UK. This can include establishing a new business, expanding an existing business, or taking up a senior role within a UK-based company.
In addition, this visa category focuses on global business mobility, emphasizing the need for individuals to have an international presence and business interests.
Also, applicants must secure an endorsement from an authorized endorsing body. These endorsing bodies are designated by the UK government and play a crucial role in assessing the credibility and viability of the business proposed by the applicant.
The endorsement process ensures that the business venture aligns with the UK's economic interests and promotes innovation, job creation, or growth in specific sectors.
It is important to note that the endorsement criteria can vary depending on the endorsing body. Therefore, applicants should thoroughly research and select the endorsing body that best aligns with their business goals and aspirations.
The endorsement process typically involves providing detailed information about the business plan, financial projections, and the applicant's background and expertise.
Necessary Documentation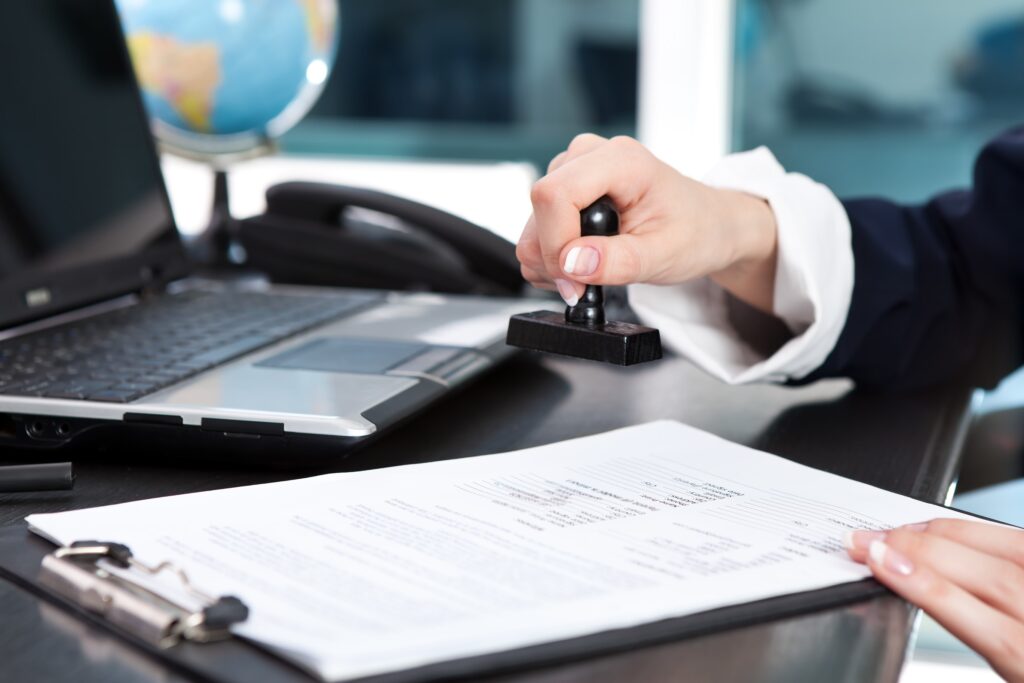 When applying for a Global Business Mobility visa, compiling and submitting the required documentation to support your application is essential. Therefore, the following documents are typically requested.
Passport: A valid passport or travel document with a minimum of six months validity.
Endorsement Letter: The endorsement letter issued by the authorized endorsing body, confirming their support for your business venture. This letter should include relevant details about the endorsing body, the nature of your business, and the benefits it will bring to the UK.
Financial Documents: Evidence of your financial capability to support yourself and your business in the UK. This can include bank statements, investment portfolios, or financial statements.
English Language Proficiency: Depending on your circumstances, you may be required to provide evidence of your English proficiency. This can be demonstrated through standardized tests such as the IELTS or by obtaining a degree taught in English.
Criminal Record Certificate: A criminal record certificate from any country you have resided in for more than 12 months in the last ten years.
Tuberculosis Test Results: Applicants from certain countries must undergo a tuberculosis test and provide the results as part of the application.
Ensuring that all documents are properly translated into English and including certified copies is crucial. Providing accurate and comprehensive documentation will significantly contribute to the success of your Global Business Mobility visa application.
The Application Process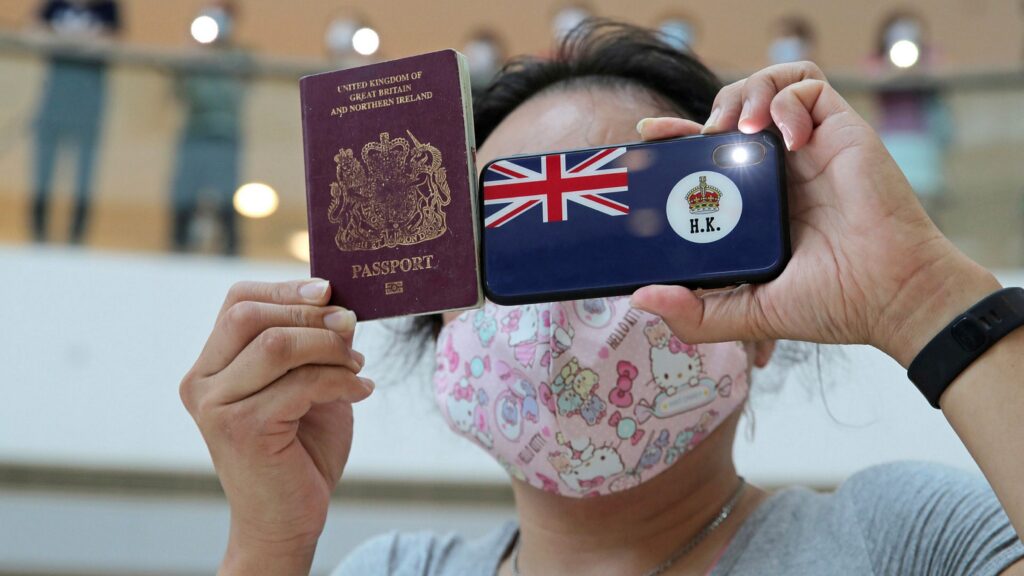 Once you have gathered the necessary documentation and met the eligibility criteria, it is time to proceed with the application process.
Online Application: Start by completing the online application form on the official UK government website. Provide accurate and up-to-date information, paying close attention to every detail.
Biometric Appointment: Schedule a biometric appointment at a designated visa application center to submit your fingerprints and photograph.
Pay the Fees: Pay the visa application fee and any additional charges associated with the application process. The fee amount may vary depending on your country of residence and the visa length you are applying for.
Submit Supporting Documents: Upload the supporting documents outlined in the application checklist. Ensure all documents are clear, legible, and meet the specified requirements.
Attend an Interview: In some cases, applicants may be called for further interviews to assess their business plans and intentions in the UK. Prepare thoroughly for the interview, familiarizing yourself with your business proposal and being ready to address any potential questions or concerns the interviewer raises.
Wait for a Decision: After completing the application process, you must patiently await a decision on your Global Business Mobility visa application. The processing time can vary, so you should check the official UK government website for estimated processing times specific to your location.
Collect Your Biometric Residence Permit: If your application is successful, you will be issued a vignette in your passport, which will allow you to travel to the UK. Upon arrival, you must collect your Biometric Residence Permit (BRP) within a specified timeframe. The BRP serves as your official immigration document and contains important information such as your visa conditions and duration of stay.
It is essential to note that it does not grant indefinite leave to remain or lead directly to settlement in the UK. However, successful visa holders can explore other visa categories or routes that may offer future settlement opportunities.
Opportunities and Benefits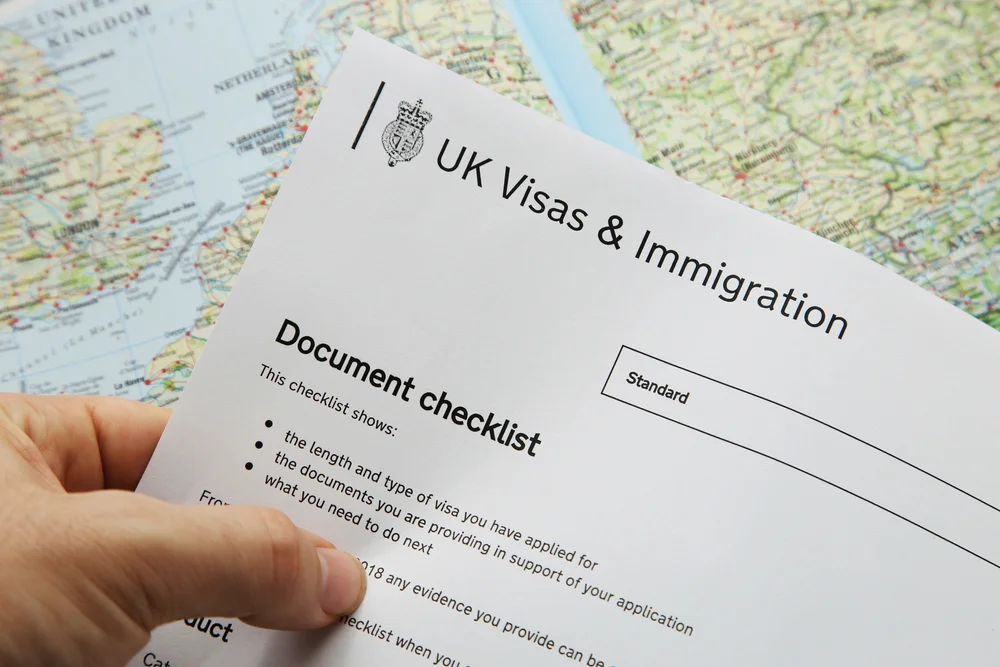 Access to Markets and Resources: The UK is known for its robust economy, international market access, and supportive business environment. As a resident, you can reach these resources, enabling you to expand and grow your business ventures.
Business Development:  It provides a platform to develop and implement your business ideas within the UK. As a result, you can contribute to the country's economic growth and build a successful business enterprise by showcasing your skills and expertise.
Personal and Professional Growth: Immersing yourself in the vibrant business landscape of the UK offers ample opportunities for personal and professional growth. Engaging with diverse cultures, gaining international experience, and expanding your network can enhance your skills, broaden your horizons, and bring new perspectives to your business endeavors.
The Bottom Line
This process requires careful preparation, attention to detail, and adherence to the eligibility criteria. By understanding the necessary documentation, following the application steps, and showcasing the viability of your business venture, you can increase your chances of a successful application.