If you are thinking of purchasing an electric skateboard, the first question that will come to your mind is whether they are legal in your country or not. Talking about the United States, it is not legal to ride an electric skateboard in most of its states. However, still you can find multiple places in the US where you can ride your favorite e-skate freely.
Technology is getting advanced day by day but our governments are growing at a much slower rate than that. Electric skateboards are still a very new thing in the market and the authorities will review the laws to use this gadget in the near future. But this does not mean that you are allowed to take your e-skates on the US roads as there are still no laws made for it.
Us States Where Electric Skateboards Are Legal
For a vehicle to get on the road, it has to meet certain requirements which the e-skates do not meet as of now according to some states. Not all states but of course there are few in the entire US that allows you to ride e-skates on roads. Let us have a look at these states one by one:
Texas: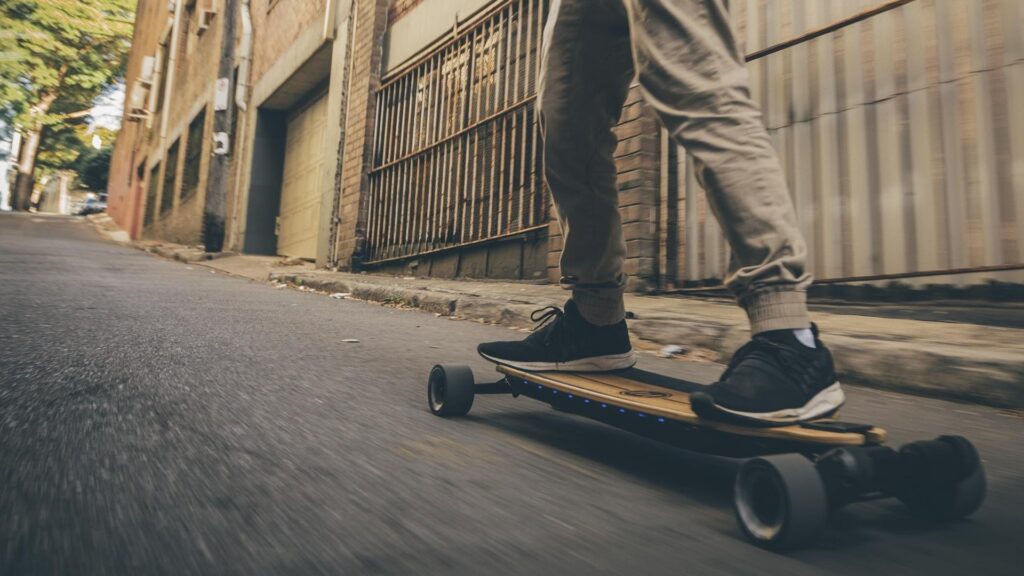 In Texas, e-skates are considered to be a low-power vehicle, which is why it has been put under the same category as bicycles, mopeds, or golf carts. However, there are few conditions that are applicable on the electric skateboards to get on the roads. These conditions include riding the e-skate at the maximum speed of 35 mph and it can only be ridden on the sidewalk or in the bicycle lane.
California:
If you live in California, you should consider yourself lucky because you can ride electric skateboards legally at the public places in the state. However, you need to follow the rules and regulations to do this. These rules say that the minimum age to ride electric longboards on the road in California is 16 and the maximum speed limit to which you can ride it is 15 mph. Apart from this, you also have to wear all the protective gears while riding a motorized electric longboard in California.
Michigan: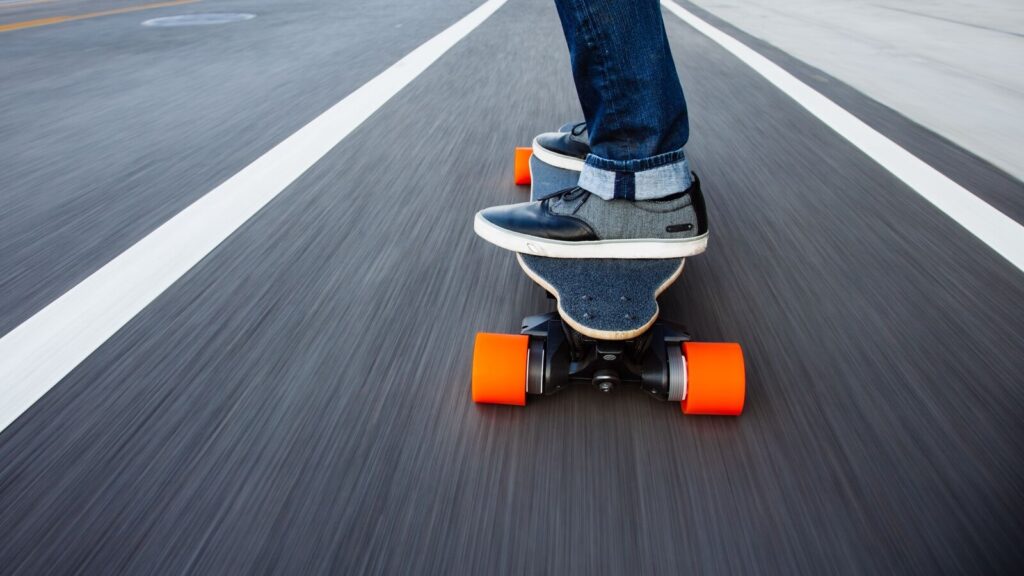 It became legal to ride e-skates in Michigan in 2018. The representatives made it legal that it can be rode on the same roads as cards and bikes. But it should be ridden under its speed limit of 25 mph. Since 2018, people have been enjoying riding electric skateboards on the roads just as they enjoy riding cycles or bikes. However, your e-skate should not have more than 2500 W power.
TO SUM UP
Before you purchase an electric skateboard, it is essential for you to know if you can legally ride it on the roads of your country or not. Most parts of the USA has not yet allowed the use of e-skates on the roads due to various safety reasons. However, states like Michigan, Texas, and California have made it legal. Ensure that you follow the rules while riding e-skates in these states.